INSTRUCTIONS FOR SUBMISSION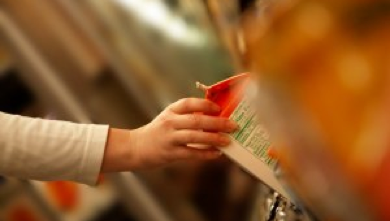 The Journal of Food Distribution Research has an applied, problem-oriented focus. The Journal's emphasis is on the flow of products and services through the food wholesale and retail distribution system.
Related areas of interest include patterns of consumption, impacts of technology on processing and manufacturing, packaging and transport, data and information systems in the food and agricultural industry, market development, and international trade in food products and agricultural commodities. Business and agricultural and applied economic applications are encouraged.
Acceptable methodologies include survey, review, and critique; analysis and syntheses of previous research; econometric or other statistical analysis; and case studies. Teaching cases will be considered. Issues on special topics may be published based on requests or on the editor's initiative. Potential usefulness to a broad range of agricultural and business economists is an important criterion for publication.
The Journal of Food Distribution Research is refereed and published three times each year by the Society. The March issue is dedicated to the proceedings from the previous annual FDRS conference, and the July and November issues contain refereed articles.
Eligibility: Open to all individuals.
Cover Letter: Indicate whether the manuscript, or a version of it, has been published or considered for publication elsewhere.
Editorial Team
Christiane Schroeter                                        Martha Sullins                                        R. Karina Gallardo
California Polytechnic State University            Colorado State University                      Washington State University
cschroet@calpoly.edu                                        Martha.Sullins@colostate.edu               Karina_Gallardo@wsu.edu
The Reviewing Process
Each paper submitted is subjected to the following review procedures
It is reviewed by the editor(s) for general suitability for this publication.
If it is judged suitable two reviewers are selected and a double blind review process takes place.
Based on the recommendations of the reviewers, the editors then decide whether the particular article should be accepted as it is, revised or rejected. Required Format of Submitted Manuscripts
There are a number of specific requirements with regard to article features and formats which authors should note carefully. Please submit manuscripts according to the guidelines.
Word length – Articles for the refereed issues (July and November) should not exceed 8,000 words in length, all inclusive. For the proceedings issue (March), which presents papers presented at the Annual Conference: research reports cannot exceed 12 double-spaced pages, including tables, figures, and references; research updates are limited to a maximum of 400 words., all inclusive
Title and Title Page – A title should be brief and clearly reflect the objective of the paper. Papers submitted for review must include the title page with the title, author(s) names(s), affiliation(s), and the contact information.
Abstracts – Authors must supply an abstract of no more than 100 words when submitting a manuscript for review. It should be an abbreviated, accurate representation of the content of the article. Major results, conclusions and/or recommendations should be given, followed by supporting details of method, scope or purpose. It should contain sufficient information to enable readers to decide whether they should obtain and read the entire published article. Place the abstract on a separate, unnumbered page before the main body of the paper.
Autobiographical Note – Author(s) of accepted articles should supply autobiographical notes including full name, appointment, and name of organization and the e-mail address of the contact author.
Word Processing – Articles accepted for publication must be submitted in Word or PDF format only. Use a 12-point font throughout the paper. Papers should be double-spaced, printed on one side of the paper (8½" x 11″), with the title page and abstract placed on unnumbered pages in front of the main body, followed by references, tables, figures, and endnotes. Insert line numbers into the left-side margin of your manuscript. Select [continuously] from the beginning to the end of the paper. Do not renumber at the start of each page.
Headings and Sub-Headings – These should be short and to-the-point. Headings should be typed in capitals; sub-headings should be typed in upper and lower case, with headings bold and subheadings in italics.
Formulas and Equations – All should be numbered consecutively with Arabic numerals in round parentheses, flushed right, e.g., (1). Clearly mark all notation in each equation.
References – The list of references begins on a separate page and follows the main body of the text. Guidelines are in coordination with the American Journal of Agricultural Economics.
Figures, Charts, Diagrams – Use of figures, charts and diagrams should be kept to a minimum and information conveyed in such a manner should instead be described in text form. Essential figures, charts and diagrams should be referred to as figures and numbered consecutively using Arabic numerals. Each figure should have a brief title and labeled axes. Diagrams should be kept as simple as possible.
Tables – Each table typed on a separate sheet of paper and numbered consecutively and independently of any figures included in the article. Each table should have a number of Arabic numerals and a title. Use only horizontal lines to separate the heading and to close the table. Tables should not repeat data available elsewhere in the paper.
Emphasis – Words to be emphasized should be limited in number and italicized. Capital letters should be used only at the start of sentences or in the case of proper names.
Submission of Papers for Review – We now use Editorial Express to manage submissions.
Release Form, Reprints, and Page Charges – A release form must be signed by at least one of the authors, preferably the senior author, prior to publication of accepted articles. The signing author receives 30 reprints of the article, the page charge invoice ($65 per printed page), and is responsible for assuring the payment. Payment is now available online. For those doing payment for journal page charges with credit card (online payment) an additional $20 processing fee will be added to the cost.
Click Here to make a secure payment online through our website