Registration is NOW OPEN! 
Hotel Reservations can be made HERE!
The 2018 FDRS Annual Conference will be held at the Crystal Gateway Marriott, 1700 Jefferson Davis Highway, Arlington, Virginia, during September 14-18, 2018.  Ron Rainey, VP Logistics, and I had the chance to tour the hotel in February.  This Marriott is perfectly situated minutes from Washington, D.C. and less than one mile from Reagan National Airport, with an interior corridor connecting you to the Crystal City Metro. Attractions such as Pentagon 9/11 Memorial, Pentagon City Mall, Arlington National Cemetery, Iwo Jima Memorial, Old Town Alexandria, US Capitol, White House, National Mall and Nationals Park are only a few Metro stops away! I am sure you will find it an excellent venue for any type of entertainment you seek.
This years' FDRS annual meeting will be held in conjunction with United States Department of Agriculture, Farm Credit, Farmers Market Coalition, and National Value-Added Conference under the umbrella of "2018 Direct Agricultural Marketing Summit."
The goal of the summit is to improve understanding, capacity and performance of farms and businesses that participate in direct to consumer markets. Summit will feature new resources—intended to assist farmers, market managers and direct marketing farmers—as well as research and data on direct to consumer markets.
National leaders and experts from industry and the public sector will participate in plenary sessions and break-out training. Technical assistance will include workshops for Farmers Market Promotion Program grant participants and MarketMaker stakeholders.  The 2018 program will feature an organized tour Shaw Farmers Market and Dupont Circle Farmers Market on Sunday, September 16th.
The Food Marketing Challenge will occur on Saturday prior to the formal conference. Dr. Lurleen Walters and Dr. Elizabeth Canales are arranging an excellent and challenging case for this team competition. I encourage each of you to register a team. It is like no other competition and really challenges the students. Besides, there are cash awards for the top three teams.
Please consider submitting a proposal for a research update, research report, or poster. FDRS is a great place to share research and engage in dialogue that can help improve your work or spark ideas for future work. In addition, it is a friendly place for graduate students to gain experience. Another benefit of presenting a report, update or poster is it will be published in the March issue of the Journal of Food Distribution Research. I encourage you to include JFDR on your preferred publication list.
Announcements regarding the presidential awards and the Richardson-Applebaum awards for outstanding graduate research in food distribution and marketing have gone out to the membership and partnering organizations. Please consider nominating a worthy colleague and/or one of your students for these awards. If you did not receive the announcement, please visit the FDRS website at: https://www.fdrsinc.org/fdrs-awards/.
We hope to see you in Washington DC, in September.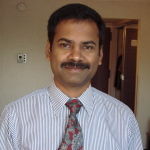 Ramu Govindasamy
President, FDRS
The Food Distribution Research Society invites submissions of Research Reports, Research Updates, and Outreach Writing for the 2018 Annual Conference to be held in conjunction with the National Direct Ag Marketing Summit in Arlington VA from September 15-18, 2018. Work related to any food distribution area from the farm gate through retail to the consumer is welcome at FDRS.
TENTATIVE 2018 CONFERENCE SCHEDULE
PRECONFERENCE: SATURDAY, SEPTEMBER 15, 2018
9:00 am-noon FDRS student marketing challenge competition
noon – 4:00 pm FDRS board meeting (including lunch)
3:00 pm – 5:00 pm FDRS Student Marketing Challenge Preliminary Presentations
6:00 pm – 8:00 pm FDRS Student Marketing Challenge Finals
PRECONFERENCE: SUNDAY, SEPTEMBER 16, 2018
8:00 am – 9:00 am Introduction and welcome from FMC / FRESHFARM / Community FoodWorks
Bus departs for Shaw Farmers Market at 9:15 AM and arrives at 9:45/10 depending on traffic (market opens at 10 AM)
10:15 am – 11:00 am Tour of Shaw Farmers Market and associated urban farm
Bus departs for Dupont Circle Farmers Market at 11:00 am and arrives at 11:15 am
11:30 am – 12:30 pm Tour of Dupont Circle Farmers Market (market closes at 1:30 pm)
12:45 pm – 1:45 pm Lunch at restaurant in Dupont Circle neighborhood with preordered lunches
Bus departs for Crystal City at 2:00pm and arrives at 2:30/2:45 depending on traffic.
3:00 pm –5:00 pm S1067 Annual Meeting
3:00 pm – 6:00 pm MarketMaker State Partner Meeting
3:00 pm – 4:15 pm Attendees choose one of two technical assistance workshop hosted by FMC
4:30 pm – 5:45 pm Attendees choose one of two technical assistance workshop hosted by FMC
6:30 pm to 8:00 pm Summit welcome reception and FDRS Case Study student awards presented by FDRS
MONDAY, SEPTEMBER 17, 2018
7:00 am – 8:30 am Continental breakfast
8:30 am – 9:30 am USDA AMS Plenary session I
9:30 am – 9:45 am Break – poster session and marketplace expo
9:45 am – 10:45 am FMC Plenary session II
10:45 am – 11:00 am Break – poster session and marketplace expo
11:00 am – 12:00 pm NVAA Plenary Session III
12:15 pm – 1:45 pm Two luncheons
-FDRS Applebaum-Richardson Awards Luncheon (Research presentations)
-30 minute lunchtime presentation on AMS local food directories and farmers market manager survey
2:00 pm – 3:15 pm Researcher and technical assistance concurrent breakout sessions I
-4 researcher breakout sessions organized by FDRS from their call for papers
-Formal TA sessions for current and prospective FMLFPP grantees
-Project-level data collection / communicating impacts
-SNAP / food assistance benefits at farmers markets
-TA resources (commercial kitchens, toll processors, and co- packers) available to small and start-up value-added agricultural producers
3:15 pm – 3:45 pm Break – poster session and marketplace expo
3:45 pm – 5:00 pm Technical assistance concurrent breakout sessions II
-Repeat of the five technical assistance workshops offered at breakout session I
6:30 pm – 8:30 pm Awards banquet for all conference participants
TUESDAY, SEPTEMBER 18, 2018
7:00 am – 8:30 am Continental breakfast
7:00 am – 8:30 am FDRS business meeting
8:30 am – 10:00 am Researcher concurrent breakout sessions IIIA
-4 researcher breakout sessions organized by FDRS from their call for papers
8:30 am – 9:15 am Technical assistance concurrent breakout sessions IIIB
-Using apps, widgets, and API's for data visualization / mapping resources
-TA in "office hour" formats – small groups, peer-to-peer learning, 1-on-1 mentoring
-Panel of small farmers and agricultural businesses that have benefited from USDA program support
-Tools for benchmarking businesses and farming operations to industry standards for developing business and marketing plans.
9:30 am – 10:15 am Technical assistance concurrent breakout sessions IIIC
-Repeat of the five technical assistance workshops offered at breakout session IIIB
10:15 am to 10:30 am Break – poster session and marketplace expo
10:30 am – noon FDRS Plenary & closing session IV