We are the Food Distribution Research Society, Inc.
In these changing times, it is critical that academia, government, and industry continue to work together in food distribution to foster the industry growth. Food Distribution Research Society (FDRS) is the only body of scholars and practitioners in the United States dedicated to the study, monitoring and sharing of knowledge about the dramatic changes that are taking place in the global food system.
Register now for our 2019 Seattle Conference
Click the red "REGISTER NOW" button below to join us in Seattle for our 2019 FDRS Conference.
A Letter From Our President Dr. Kimberly Morgan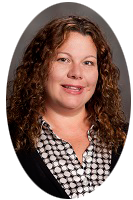 Incorporated in 1970 by a group of visionaries, the Food Distribution Research Society mission is to serve as the bridge between academia, industry, and government. Today, our work is more important now than perhaps it has ever been. Derived from the mid-16th century Latin socius, meaning companion, our founders chose the term "society" to indicate our desire to offer a space for the "friendly association with others" within the agricultural and applied economics discipline.  Motivated by our passion for this profession, we focus beyond pursuits of metrics. Rather, we place deliberate emphases on our ability to light a spark in a student's mind, support of colleagues simply because we care about one another, and seek to share objective science with stakeholders who need help.
While the world watches migrant caravans and U.S. trade policies place limits on market access for agribusinesses, we are hosting our 2019 Annual Conference in Seattle, a port city coined as the Gateway to the Orient. The state of Washington is populated by immigrant-owned high-value specialty crop operations and the historical educational foci of transportation economics principles and practices.
Adopting Peter Drucker's notion of the "change agent" our friendly association of companions is creating change visually (see our new FDRS logo) and, socially (see our 2018 Facebook live stream archives of award winner presentations). We actively foster global-local partnerships in our leadership, evidenced by our incoming editorial team with experience in international trade research and applied, grassroots-driven, direct marketing education. We are creating two new positions on our Executive Board to expand our leadership connections and capture the voices of industry and government.
In 2020, FDRS will celebrate its 50th birthday (as will I), and as our 50th President, I invite past, current, and future members to join me in my journey as I unveil our Society's secrets. Each month, I will share an impact of each of ten FDRS Past-Presidents on my career to provide evidence of the priceless value of membership in our Society. Each month, our commitment to mentorship, relentless pursuit of knowledge, support of talented students and professionals, and willingness to volunteer time and resources motivated by our altruistic spirits produces a societal culture with the capacity to achieve metrics and so much more.
I invite you to follow us on Facebook and Twitter, become a member of FDRS, join our email list, come to our 2019 conference, and submit an article to our Journal of Food Distribution Research.
Walk with me, won't you?
FDRS Marketing Challenge Student Reviews
See what students have to say about their Marketing Challenge experience at the annual FDRS Conference.
(Swipe left for more reviews.)
FDRS allowed me to step outside of the classroom and work with my fellow students to create something useful for our client.  It tested our time management and collaboration skills and was a great opportunity to showcase all the knowledge we gained in class.
FDRS allowed me to step outside of the classroom
The FDRS case study competition allowed me to showcase all of the information that I had learned in my classes, while enhancing my understanding of numerous concepts. Being a member of the UK team helped me to grow my professional network, gain experience in solving complex issues, and learn how to work with a team. I can say with full confidence that the FDRS case study competition is the most beneficial academic program I participated in while attending the University of Kentucky.
The FDRS case study competition is the most beneficial academic program
FDRS was one of the most rewarding academic events we could have participated in! Our team was able to use the information we learned in the classroom and apply it to the challenges at hand. Each of our teammates brought forward strengths that we learned inside  and outside of the classroom at CSU. FDRS allowed us to build on and learn new skills that will help us going into our future careers-that may be with FDRS members and organizations! 
FDRS was one of the most rewarding academic events
The Food Distribution Society Competition was a great experience. We met and hung out with students from other universities and we networked with a few industry professionals who talked with us on an equals instead of feeling like it was a job interview the whole conversation. The competition made us think quick on our feet and create out of the box marketing ideas.
The competition made us create out of the box marketing ideas
Participating in the FDRS case study competition was the highlight of my Senior year. Having a chance to meet students from colleges across the country with similar degree aspirations and interests was a neat experience. The FDRS society did a great job in planning out several field trips for all of the students and staff, making the trip unique to the locale to provide a hands on and visual learning opportunity. On top of that the event incorporates critical thinking, problem solving skills, and presenting in front of an audience, all of which are all crucial skills for life beyond being an undergraduate. The competition also provides something interesting and recent to talk about with future potential employers during interviews after graduation. Overall, participating in the FDRS case study competition was a very positive experience and I would recommend taking advantage of the opportunity to everyone.
The FDRS case study competition was the highlight of my Senior year
Collaborating with a team to solve real marketing problems for a client was one of the most rewarding parts of participating in FDRS. 
Collaborating with a team to solve real marketing problems