57TH ANNUAL CONFERENCE OF THE
FOOD DISTRIBUTION RESEARCH SOCIETY
September 30th-October 4th, 2016
New Orleans Downtown Marriott at the Convention Center
Some information about the Marriott Hotel:
Weave the comfort of New Orleans Downtown Marriott at the Convention Center into the fabric of your life during a stay in the Big Easy. Our premier hotel near New Orleans Morial Convention Center is housed in a renovated 19th century cotton mill, offering unique and cozy accommodations that are the perfect place to call home while visiting the historic Crescent City for work or leisure. Enjoy easy access to the vibrant sights and sounds of the French Quarter and Arts and Warehouse districts, then retire to relaxing guest rooms and suites with modern amenities and serene sleeping quarters. When it's time to dine, savor delectable regional Creole cuisine at Wolfe's in the Warehouse, conveniently connected to our hotel. Professionals can boost their productivity in our well appointed business center and high tech meeting rooms, while all guests can relax by our rooftop pool to wind down a fun filled day. Whatever brings you to New Orleans, our downtown Marriott will land you in the style you desire and deserve.
---
PAST CONFERENCES AND FULL REPORTS
2015 Conference in Philadelphia, PA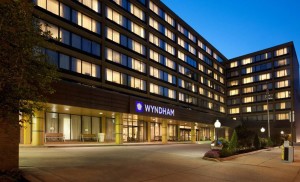 Our 2015 annual meeting took place at the Wyndham Hotel-Historic District. This years program was "Marketing and Distributing Fresh Products."
---
2014 Conference in Salt Lake City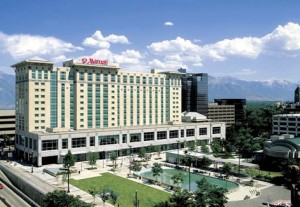 Our 2014 annual meeting was held in Salt Lake City, Utah.
The "Role of Local Food Sourcing and Destination Image in Enhancing Economic Development" was a big hit, along with the tours and food!
---
2013 Conference in Chicago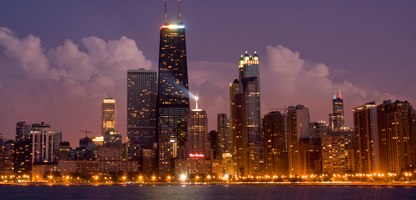 Our 2013 annual meeting was held in downtown Chicago at the Union League Club.
This fantastic location is in the heart of Chicago, just off Michigan Avenue and within walking distance of many restaurants, parks, and museums.
Click here to view and download the PDF
---
2012 Conference in Puerto Rico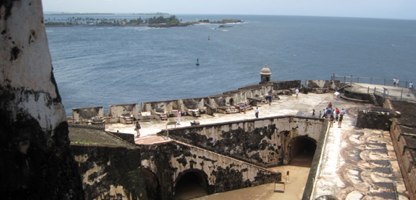 We have a great conference planned for Puerto Rico this October.
Read all about it in the Spring 2012 Newsletter.
 Click here to view and download the PDF
---
2010 Conference in Apalachicola, FL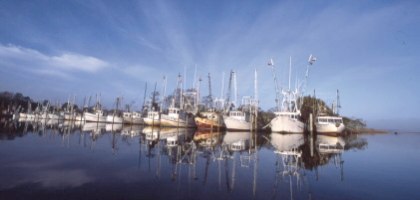 We were very busy planning for a great conference on the Gulf Coast. Our Tuesday afternoon tour will gave us a behind the scenes look at the famous Apalachicola oyster industry. Some say the best oysters in the world come from this region. We sure enjoyed some great seafood while we were there.
Click here to view and download the PDF
Greetings! I do hope this newsletter finds you well. In today's environment, it seems there is plenty of bad news, particularly when it relates to budgets and especially… Click here to read the entire message from the President…
---
2009 Conference in Broomsfield, CO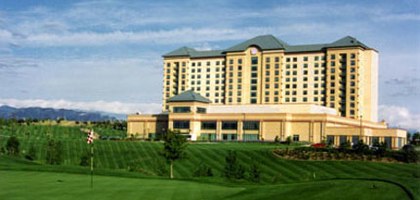 Summaries from Presentations at the 2009 FDRS Conference in Broomfield, Colorado FDRS.
Welcome and Opening Remarks Lou Swanson, Vice Provost of Outreach and Strategic Partnerships at Colorado State University (CSU), welcomed us to Colorado and alluded to the timeliness of the theme we had chosen for our conference…Click here to read more…
ALL CONFERENCES BY LOCATION

2014 Salt Lake City, UT
2013 Chicago, IL
2012 San Juan, Puerto Rico
2011 Portland, OR
2010 Sandestin, FL
2009 Broomfield, CO
2008 Dublin, OH
2007 New Orleans, LA
2006 Quebec City, Canada
2005 Washington, DC
2004 Morro Bay, CA
2003 Biloxi, MS
2002 Miami, FL
2001 Mesa, AZ
2000 Roanoke, VA
1999 San Antonio, TX
1998 Monterey, CA
1997 Clearwater, FL
1996 New Orleans, LA
1995 Myrtle Beach, SC
1994 Seattle, WA
1993 Cincinnati, OH
1992 Danvers, MA
1991 Kalamazoo, MI
1990 College Park, MD
1989 Albuquerque, NM
1988 Houston, TX
1987 Williamsburg, VA
1986 Denver, CO
1985 Ft. Lauderdale, FL
1984 Atlanta, GA
1983 Memphis, TN
1982 College Park, MD
1981 Orlando, FL
1980 Lexington, KY
1979 Portland, OR
1978 Williamsburg, VA
1977 Montreal, Canada
1976 San Antonio, TX
1975 Atlanta, GA
1974 Boston, MA
1973 Columbus, OH
1972 Pomona, CA
1971 Philadelphia, PA
1970 St. Louis, MO
1969 College Park, MD
PRIOR TO INCORPORATION
1968 Blacksburg, VA
1967 West Lafayette, IN
1966 Newark, DE
1965 Columbia, MO
1964 Amherst, MA
1963 East Lansing, MI
1962 Topeka, KS
1961 Columbus, OH
1960 Washington, DC