Food Distribution Research Society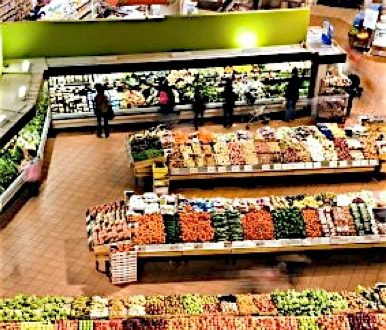 Thank you for your interest, support, and participation in the Food Distribution Research Society. The FDRS has a rich history of supporting research and educational interests in
food marketing and logistics
.
I recall my very first meeting as a young graduate student attending the 1989 meetings in Albuquerque, NM.  This was my first association meeting of any kind.  I was struck by the enthusiasm and support in this group looking at real food businesses, their challenges and their opportunities.  FDRS has continued to be my favorite group working in the food industry. Student engagement has expanded substantially as a focus in recent years.
The Food Marketing Challenge has been one of several platforms used by FDRS to help connect students to the issues and opportunities in the food industry.  Student teams from all over the country have joined our society to lend their perspectives to food businesses in the host city.
Dr. Lindsey Higgins and her team have done an excellent job making this into a great learning experience for the students.
I've been excited to bring a team of our students from the University of Kentucky to this competition every year.  We are making significant efforts to encourage student membership in FDRS and to keep active with the Society as they move forward professionally.
A rich history of supporting research & educational interests in food marketing & logistics.
The FDRS has supported emerging researchers in food marketing and distribution. The Richardson-Applebaum Award is made available to outstanding dissertations, theses, and student papers in an effort to encourage engagement of relevant research topics in the area and to celebrate the high quality contributions made by these researchers.
The PhD dissertation winner is always invited to come and present their work at the annual meeting. These presentations have been truly outstanding in recent years, representing work from the top rising stars within our profession. We continue to encourage faculty and their students to consider submitting research for consideration of the Richardson-Applebaum Award and we are proud to stand behind this prestigious accomplishment.
The annual meeting will take place in Salt Lake City for 2014. This is an exciting and unique venue for FDRS. I spent a considerable amount of time there in January planning with Kynda Curtis and Ruby Ward, our program hosts from Utah State University.
Outstanding presentations representing work from the top rising stars within our profession.
This is a beautiful venue in the Rocky Mountains and proximate to many popular resorts and cultural settings. We will have an opportunity to encounter highly innovative food retailing, food marketing and distribution in seasonal resort areas, an innovative local food marketing system, and a host of restaurant choices in the Greater Salt Lake City area. The program will be held in the beautiful Salt Lake City Marriott City Center.
I trust you will be including FDRS on your calendar this year. So many exciting things are happening in the world of food distribution and marketing. FDRS is a great venue to keep connected with industry leaders, research topics, and food system programs. We are excited to see more students involved and are adapting the meetings even more to include them. On behalf of our FDRS Board of Directors, I welcome you to join us in Salt Lake City. Your presence and professional investment into FDRS is greatly appreciated.